STRATEGIC PLANNING AND BRANDING – Because your most valuable asset is your brand.
If you want to work with us: Aim for fame.
Strategic Planning & Positioning Creative and Communications Strategies Situation analysis – InSight™ Analysis Competitive Advantage Development Market Research / Feasability Studies Brand Development / Brand Building Programs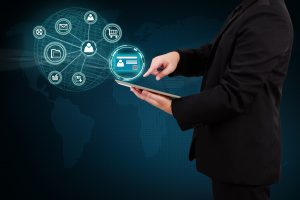 SHOPPER MARKETING – Capturing the Heart and Mind of the Hispanic Shopper
We acquire a deep understanding of Hispanic shopper behavior per specific retail channel or format, and capitalize on this understanding to build equity and sales for our clients' brands.
Consumers and shoppers are not necessarily the same. We move both consumers and shoppers to act, based on our shopper marketing insights in combination with branding, promotional and grassroots efforts to support the retailer in the most creative and effective ways.
Consumers and shoppers are not necessarily the same.
Hispanic Shopper Retail Strategy
Shopper / Retailer Incentive Programs
Shopper Loyalty Programs
On-premise / Off-premise support Programs
Direct Mail, Radio, Print & Online Support
In-Store Selling Demos with incentives based on performance
Retailer Web Sites
Strategic Alliances
POS / Merchandising / Displays / Collateral
PROMOTIONS – Lure to charm
Promotions drive consumers to take action. We primarily focus on developing impacting promotional ideas in tandem with marketing efforts across varying channels, and consumer segments. Our approach begins and ends with the strategic business objective while our solutions fuse creativity and flawless execution to achieve the desired results.
Consumer promotions development
Account specific or market-wide
Trade promotion development and execution
Execution at the local, regional or national levels
Product sampling and demonstration
Sweepstakes/Games development and execution
Premium development, prizes selection and fulfillment
GRASSROOTS EXPERIENTIAL MARKETING – Fueling a 3-D brand experience
Our efforts are built around the idea that all of the strategic thought, creativity, and executional excellence, must be directed to a single goal… converting the consumer into the most avid, loyal and enthusiastic cheerleader for your brand.
We work in many demographic markets and venue types nationwide and handle all marketing and promotional program development, management and execution in-house.
Nationwide Event Marketing Programs
Field management in top markets
Detailed assessment of event properties
Sponsorship negotiation, logistics and activation
Event Staffing, Training & Supervision – SMG Street Teams
Targeted interactive product / services demonstrations
Customized mobile marketing programs
MEDIA SERVICES – Stretching clients' advertising budgets to gain outstanding media exposure
We maximize every media investment with extensive media planning and negotiating strategies to secure the most effective and cost-efficient media plans complemented with media added value.
With almost 20 years of planning and buying experience in traditional and non-traditional media, SMG can give you the competitive advantage essential for success. We meet or even exceed our clients expectations.
Intelligent, organized, and creative media planning and placement for local, regional, and national campaigns
TV/Cable, Interactive/Internet/Social Networking Media, Radio, Direct Response, Print & Outdoor
Media Research: Nielsen, Arbitron, Simmons, Gallup & Scarborough
Our secret is not really a secret. It is a process.
Success must be seen as a journey to a final destination. To embark on a perilous journey with no maps and no guidance, is a costly proposition. But lucky for you there is a better, proven way to map the journey.

The roadmap to success lies within our own smgps™ process.
SMG has navigated through the Hispanic market for almost 20 years and knows how to take brands to that special place called "Hispanic Marketing Success".